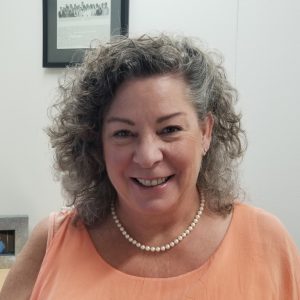 Chris Jones has announced will retirement from ASI Controls on Feb. 7, 2020 after seven years of service. Many know Chris as the voice on the other end of our technical support line or from some of our Essential Training courses. Chris has worked in the controls industry since 1980 and attended her first ASI Essential Training while working for ASCO Service in 2001.
Chris founded her own controls company in 2003 and was an ASI customer until 2011 before becoming an evangelist at EnOcean where she taught people how to deploy and troubleshoot their technology. She joined ASI in 2013 to help with technical assistance and quickly became a key member of the ASI staff.
"Chris became a core part of ASI from the moment she walked through the door. Her perspective and presence were invaluable in helping us grow as a company," said Mike Fong, Chief Operations Officer. "Her customer-first attitude was always present in both her support role and with her input on product development. We will miss her but wish her well in her retirement."\
Chris said that she has enjoyed her experiences in the industry and getting to know her extended ASI family. She plans to travel, fish, and spend time with her husband, children, and grandchildren.
Please join us in wishing Chris a happy retirement! Her last day will be Feb. 7, 2020.  ASI hired Chris Shope in early January to fulfill Chris Jones' technical support role.